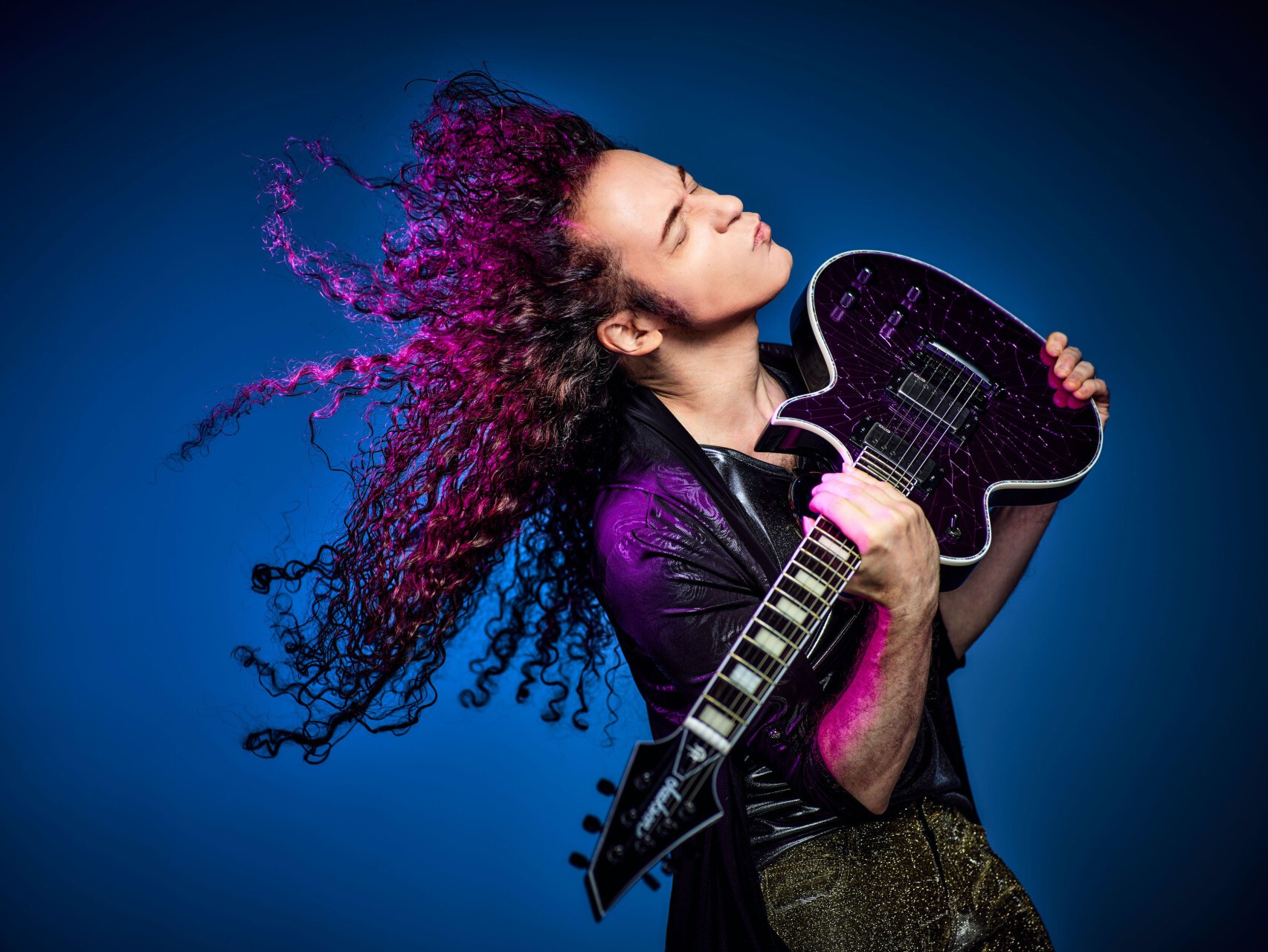 date_range 01.01 (Fri) 21:00 ⇨ 01.05 (Tue)
grade Live / Rock
label

Marty Friedman
ONLINE SHOW
Marty Friedman and his notorious Japanese band will roar through his most fiery material, from his concert staples to the explosive tunes from his upcoming Tokyo Jukebox 3 album. The live concert will take place in a daring new multi-dimensional visual atmosphere designed specifically for this one show, by legendary motion graphics creator, Nobuyuki Hanabusa. Start 2021 off on New Year's Day with this inspiring live performance, which is sure to overflow with aggressive energy and exceedingly positive vibes!

■Live Streaming ticket: ¥3,000 yen (tax included)
EASY PAYMENT SYSTEM: The cost of your ticket will be deducted from your credit card (or other method of payment) automatically in the currency of YOUR country, anywhere in the world, at the current exchange rate, and you will be charged NO conversion fees.
The ticket price is 3,000 Japanese Yen, which is roughly 29 USD, 24 EURO, 38 AUD, 21 GBP, 2390 ARS, 147 BRL, 2130 INR, and so on.

■Tipping:¥500 yen ¥1000yen ¥2000yen ¥3000yen

■Sale period:2020/12/3 (Thu) 00:00⇨2021/1/5 (Tue)17:00(JST)

■Streaming time:2021/1/1 (Fri)21:00 ~1/5(Tue)19:00* Delivery from 21:00 in each area

All other areas use this guide to calculate the start time in your country.
The show will be archived for 5 days in which you can watch it at any time.

---------------------
JAPAN 2021/1/1 (Fri)21:00 ~1/5(Tue)19:00 JST
USA (WEST COAST) 2021/1/1 (Fri)21:00 ~1/5(Tue)19:00 PST
USA (EAST COAST) 2021/1/1 (Fri)21:00 ~1/5(Tue)19:00 EST
EUROPE 2021/1/1 (Fri)21:00 ~1/5(Tue)19:00 CET
Rest of World 2021/1/1 (Fri)21:00 ~1/5(Tue)19:00 UTC-3

■Performer
Guitar Marty Friedman
Guitar Naoki Morioka
Bass Toshiki Oomomo
Drums Chargeeeeee!!

■Director
Nobuyuki Hanafusa

■Director
Nobuyuki Hanabusa https://www.0229.jp/

■ Member registration is required to purchase live streaming tickets on the Zaiko website.
■ The live streaming URL can only be watched through the ZAIKO account used at the time of purchase.
■Even if the URL is shared and shared on SNS, the stream cannot be watched without your ZAIKO account.
■ Before purchasing a ticket, please read the terms and conditions carefully, and make sure that you have the recommended network environment and environment for watching online live streaming.
■ Tickets cannot be canceled, changed, or refunded in any circumstances except the event is canceled.
■If you start watching from the middle of the stream, the live will be synchronized with the current time, and you cannot play it from the start. You will be able to watch from any point in the video archived video.
■Due to network issues, the sound and video may not be synced. If this happens, there is a possibility that the organizer will stop the stream and reset. This would cause the stream to be down for a short period of time.
■ The organizer does not take responsibility for any failures due to the user's network environment and audio-visual environment.
■ Users will be in charge of the costs of network usage.
■ Live streaming requires a high speed of network for the best results. Wi-Fi is highly recommended.
■All videos (including sounds) are protected by law, including copyright laws, and the rights belong to the event organizer. Regardless of whether it is for commercial use or for private use, it is forbidden to photograph and record any stream. If it is reprinted without permission, you could face legal action.
■After the live stream has finished, ticket purchasers can watch the archived video within a few hours time.
■You may watch the archived video as many times as you want during the archive period.

[Recommended device environment for live streaming videos]
[Smartphones, tablets]
iOS 11.0 and later systems (latest version of Safari) Android OS 5.0 and later systems (latest version of Google Chrome)
[Computer]
Windows 10 or higher/MacOS 10.9 or higher, please make sure to use one of the browsers (the latest version of GoogleChrome, Safari, MS Edge, Firefox) for viewing.

Before purchasing a ticket, please check the above-recommended environment to watch live streaming videos.
Also, make sure there are no issues or damage to the (smartphone, tablet, or computer) and software that you are using.
We cannot support other environments other than those recommended above.


[About the network communication environment]
Live streaming video requires a high-speed, stable network environment.
If you will not use Wifi, Please make sure in advance that you have enough data to stream and that you will be within a service area for your provider.
If you use shared WiFi, please turn off any devices that you are not using before the stream starts.
If you are using your data provider (not Wifi), please avoid places with crowds, underground areas, and locations surrounded by concrete.

In order to use this service smoothly, please purchase a ticket after confirming the above.
The event organizers do not take any responsibility for live streaming failures caused by purchasers.

◇For the latest information on ""Precautions"", ""Recommended Equipment Environment for Viewing"" and ""About Network Communication Environments"", please check the ZAIKO website. https://zaiko.io/support
"